Rates
We sell propane M-F, 9am to 3pm for $3 / gallon
The Vineyards of Fredericksburg has affordable rates based on two occupants and up to two pets.
All sites include 30 and 50 amp service, water and sewer.
High definition all digital DirectTV – at no extra charge.
Reliable WiFi – at no extra charge.
Pet friendly – TWO PETS MAXIMUM per site.
Up to 6 PEOPLE MAXIMUM per site can be accommodated at additional cost.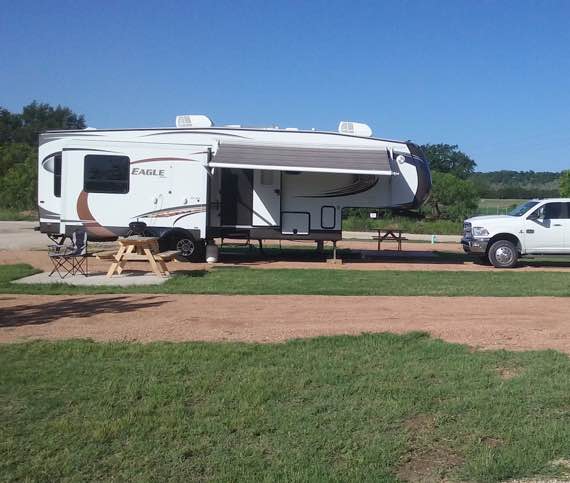 Groups & Rallies
For groups of friends and those who rally, plenty of meeting and cooking space to gather in. Call (830) 992-1237 for more information on group rates.